Sands the Ironmongers of Kinross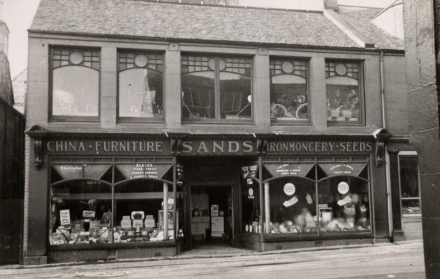 We are the leading independent retailers of Hardware and House wares in the Kinross Area with a long and reputable tradition of service to the Town.
Earliest records indicate that the Sands family founded the business by Joseph Hardie at the beginning of the nineteenth century. He was a prominent local businessman and founder of the Kinross Free Church. The business was passed to his nephew David Sands in 1846 and upon his death in 1881, three of his sons took over David, John and Joseph Hardie.
The brothers found it difficult to work together and at the beginning of the twentieth century they split up, with David Sands taking over the Grocery part of the business and John & Joseph Hardie taking over the General Merchants and Ironmongery side. (The firm of David Sands, Grocers is still managed by descendants of the original Sands family.)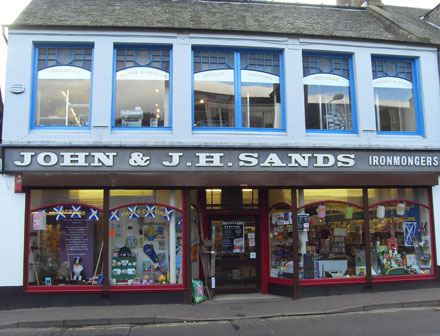 John & J.H. Sands continued in the management of Hardie Sands until 1974 when he retired severing the link with the Sands family. The firm of John & J.H. Sands Ltd. was then formed following a management buy out by Archie Skinner. Archie ran the business for 8 years until his death in 1982.
The business has since then been managed by his son Stuart Skinner to the present date. His daughter Marie Skinner joined the business in 2007 and intends to run the business when he retires. For now she currently runs the engraving department.