Engraving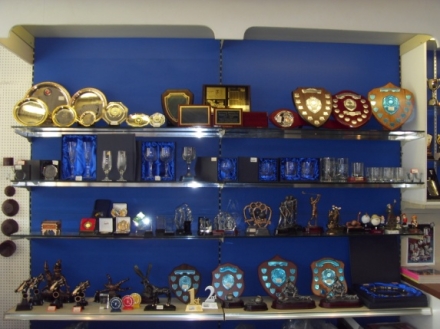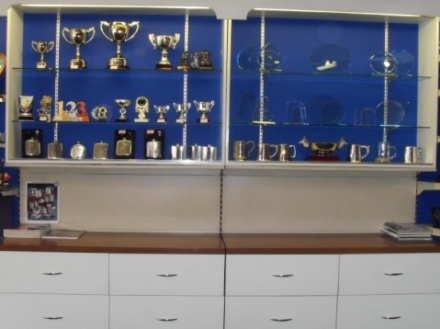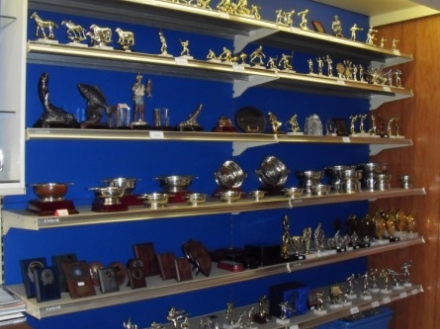 The engraving department opened in 2003 as a small project and in 2007 Marie began to run and expand the department full time.
We have a wide range of Items such as:
Drinking Glasses (Champagne Flutes, Wine, Brandy, Whisky, Pint, Tumblers, Shots)
Pewter Tankards

Pewter Hip flasks

Quaichs

A Quaich is a traditional two handed shallow Scottish drinking bowl most commonly given these days as a wedding or christening gift.
Multisport Cups and Trophies for any sports/activities or specific sports trophies, including: Badminton, Cricket, Curling, Equestrian, Fishing, Football, Golf, Gun Sports, Lawn Bowls, Martial Arts, Poker, Rugby, Tennis and many more.
Plaques and signs in a variety of colour combinations can be made to order from as small as 2cm2 to the just larger than A3 size of 46 x 30 cm.

Dog Disks available in either plain silver round 2.5cm or Blue/Red/Gold/Green Bone Shape also Blue/Red/Gold/Green Heart Shape £5 engraved.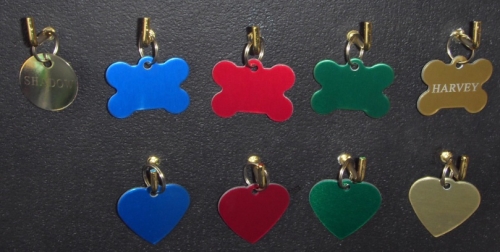 Have your Club/Company Logo, Badge or Emblem engraved on your Trophies or Gifts